Micro Games Businesses Hit Different
By heydanthomas on 12/06/2023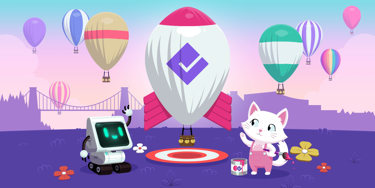 Another new gig!
There are a number of games entrepreneurs out there, doing some absolutely incredible work and not yet getting the recognition they deserve. A tiny games business doesn't exist to maximise profits at all costs, or win the social media popularity contest. They exist to solve a problem and are digging so much deeper than any of us notice in order to realise their vision.
This is what inspired me to join Sam on his mission to empower developers with the potential of Procedural Generation through the amazing Apparance middleware he's been building and it's been an absolute privilege to be along for the ride so far.
Another young games entrepreneur I've been blown away by is Ashley Gwinnell and his IMPRESS games marketing toolkit. After 10 years as an indie dev, Ash's mission is to democratise games publishing and he has created an incredible SaaS platform in order to deliver on this. He's somehow managed to make IMPRESS accessible to indies (read: affordable) but it is also proving equally valuable to larger publishers and agencies alike.
I'm extremely excited to share that for the past few months and for the foreseeable future, I'm joining Ash at IMPRESS to help him continue to grow the business and supercharge indie games promotion. We've recently secured some grant funding through the MyWorldBristolBath initiative in collaboration with NVIDIA, which is going to support what Ash has in store for influencer discovery and outreach (and it is nothing short of game-changing!).
Check out the MyWorld announcement: https://lnkd.in/eUre3kYD
Being able to support these small games businesses is some of the most fulfilling work I've ever done. It's a pleasure to be a sounding board and helping hand to these amazing people and their businesses and I can't wait to see where their success leads them!
---
---